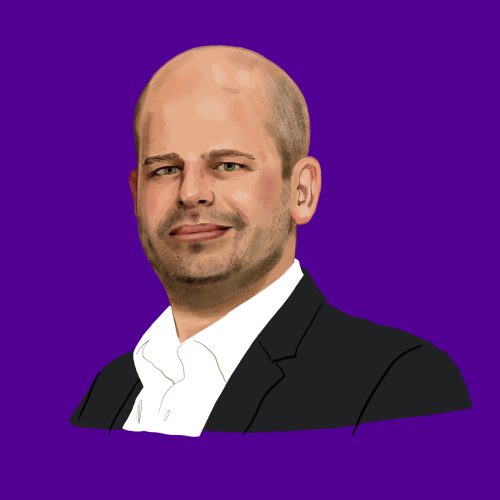 What kind of life do you want? That's the question at the heart of a new course we've created to help people make choices based on evidence, exploring themes of adversity, money, materialism, the digital world and how to spread happiness.
My motivation for creating this course was my late grandfather, who died five years ago. He had a way of finding the joy in life and living in the moment, and I wanted to crystallise his wisdom in a scientific manner.
So, the Art of Choosing is an unusual course in that it's self-reflective. We run it during the last year of undergrad, when students are facing quite overwhelming choices – what career, which city, who with?
It's only been running it for a year, so it's been mostly online. But lately, we've been meeting up for walks in the sunshine around campus, and that has led to some golden moments of discussion – in the round seating area opposite the Spar supermarket, for example – and conversations meander in a way they don't online.
The course is a minor, which means it's open to all faculties, and we've learned a lot from each other: medics, law students, teachers – the diversity takes you out of your comfort zone.
For the adversity theme, our guest speaker is the blogger Carolien de Bie (known as UsherMom). Her boy was born with Usher Syndrome, the most common cause of deaf-blindness. She talks about how well he's doing and how his diagnosis has led to new networks for her, and to a better quality of relationships. The learning for us is that life would not necessarily have been better if that tragic thing had not happened.
We also look at things such as whether materialism increases well-being, discussing the three reasons we buy things – as a yardstick of success, as medicine or for joy. Research shows that materialism increases our well-being only when it is pursued for joy, because that reduces our loneliness. And we try and recreate the experiments that led to the insights we study – for example, how taking pictures of your dinner impacts on your wellbeing. We learn that taking pictures for memory enhances enjoyment, but pictures for social media increase social anxiety.
Finally, we question what makes a 'good life'. Most people think that means a happy life – a life without negativity. Or you can have a purposeful life, like Gandhi. But there's a third way: choosing a life of psychological richness – not seeking happiness or purpose, but maximising a diversity of experiences and gaining wisdom from them. Seventy-five per cent of students start the course saying they want a happy life. They end by saying they're not so sure.