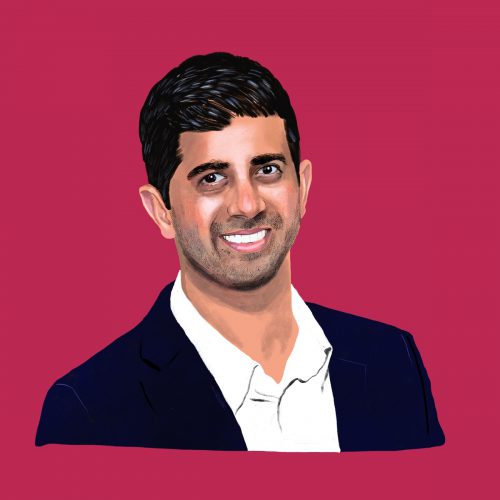 The message from our customers is clear: if we do not get sustainability right, we risk losing market share. The millennial demographic may have spearheaded the movement, but our products are aimed at the "focused performer", and, whether aged 15 or 50, we know they care about sustainability.
Consumers like to associate themselves with causes and are increasingly drawn to brands that are seen to "give back" and be "environmentally aware". We aim to push our customers to the limit to help them reach their personal goals, but we know we must do so in a sustainable and efficient way. From a personal point of view, I believe the circular economy is still functional, and while as a business we want customers to buy the latest, it is also important that consumers recycle old products through donations and other means.
We are always looking to innovate our products and embed the latest technology into the production process. For example, our new Rush range is made up of fabric with Celliant technology, which uses thermo-active minerals, to help improve strength and endurance. It has been scientifically designed to reduce the amount of energy wasted and improve blood flow to help improve performance. But whether it is a product designed to keep you warmer or cooler, help you run faster or train more effectively, it must be clear that it is manufactured in a responsible and sustainable way. That is not a trend that is going to go away.
Alongside sustainability goes transparency. Under Armour is committed to ensuring transparency right across the supply chain, from product development through production and distribution to point of sale. That includes information on materials used, transportation methods and labour practices.
The rise of e-commerce has vastly increased the number of available touchpoints between brands and consumers, and customer behaviour is becoming more complex day by day. To compete and stay relevant, our supply chain needs to be focused on speed of fulfilment, especially now the gap between physical and online retail is shrinking while consumer expectations are rising. I work directly with Amazon, which sets the bar very high and continually challenges the way we do things. But that is in line with the core DNA of our organisation, which is all about performance.
Not only is it possible to marry sustainability with a brand-driven approach, it is essential if we are to maintain the demand for our product. In the years ahead, it is clear to me that sustainability, fulfilment and omnichannel excellence will be the keys to our continued success.