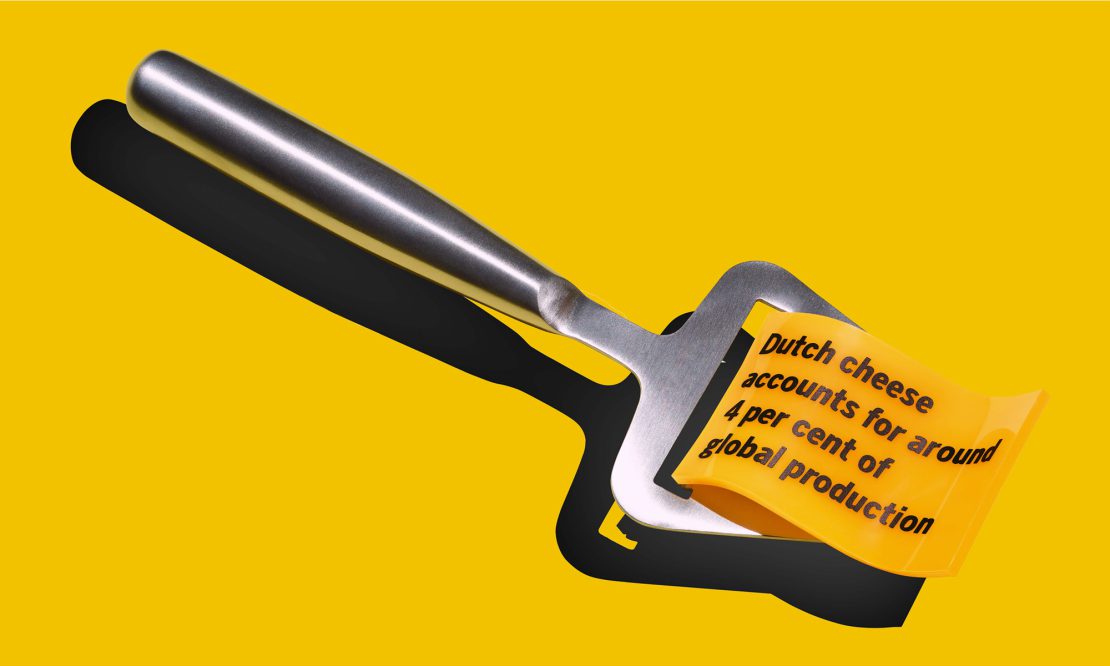 From Gouda to Edam and from Boerenkaas to Leyden, cheese is big business in the Netherlands. Total production in 2020 was an astonishing 928 million kilos, with Dutch people consuming more than 17kg each. Anything left, of course, is exported – the country accounts for around four per cent of global cheese production.
But with increasing concern about the impact of the dairy industry on climate change – globally, the sector is responsible for around 3.4 per cent of greenhouse gas emissions – and calls for individuals to reduce their consumption of meat and dairy to help curb the rise of global temperatures, what does the future hold for Dutch cheese?
Reinier Weerman (Part-time MBA, 2004) isn't terribly hopeful. "Dairy will be a declining industry," says Weerman, General Manager Middle East & North Africa for Upfield, the Dutch owner of plant-based brands like Becel, Flora, Blue Band and the vegan cheese producer, Violife. While acknowledging that veganism has remained relatively stable, at just two to three per cent of the global population, Weerman believes that the increasing numbers of so-called flexitarians – those seeking to reduce but not exclude animal products in their diets – present a real challenge to the dairy sector worldwide.
BEHAVIOUR CHANGE
"People all around you want to reduce their animal consumption for all kinds of reasons," says Weerman. "It can be health, climate or animal welfare." Whatever the motivation, it's having a real impact on consumer behaviours. An EU Commission-funded survey into consumption of plant-based foods conducted in 2020, for example, found that 37 per cent of Europeans were flexitarian, vegetarian or vegan, with 26 per cent of Europeans intending to increase their consumption of plant-based dairy products in the following six months.
For a snapshot of how the market is responding to this trend, the Netherlands may be something of a bellwether.
Here, 42 per cent of the population identify as flexitarian, the highest in Europe. Albert Heijn, the country's largest supermarket chain, recently pledged to make 60 per cent of its proteins plant-based by 2030. And big Dutch cheese brands Westland Kaas and the Bel Group have dipped a toe into this world by bringing out vegan products.
Weerman points to the way the plant-based sector has developed in recent years: "There has been an amazing leap when it comes to the quality of the products, in terms of comparing taste and performance [with dairy]."
Weerman acknowledges that there is still a way to go with most plant-based cheeses, thanks to the greater complexity of the product category compared to a non-dairy beverage or spread, but he is confident that vegan cheese will soon be a force to be reckoned with.
"There's so much money pouring into the plant-based food industry," he says. "Dairy cheese producers may not feel the effect of plant-based cheese in their turnover at this moment. Will they feel it five years from now? Absolutely."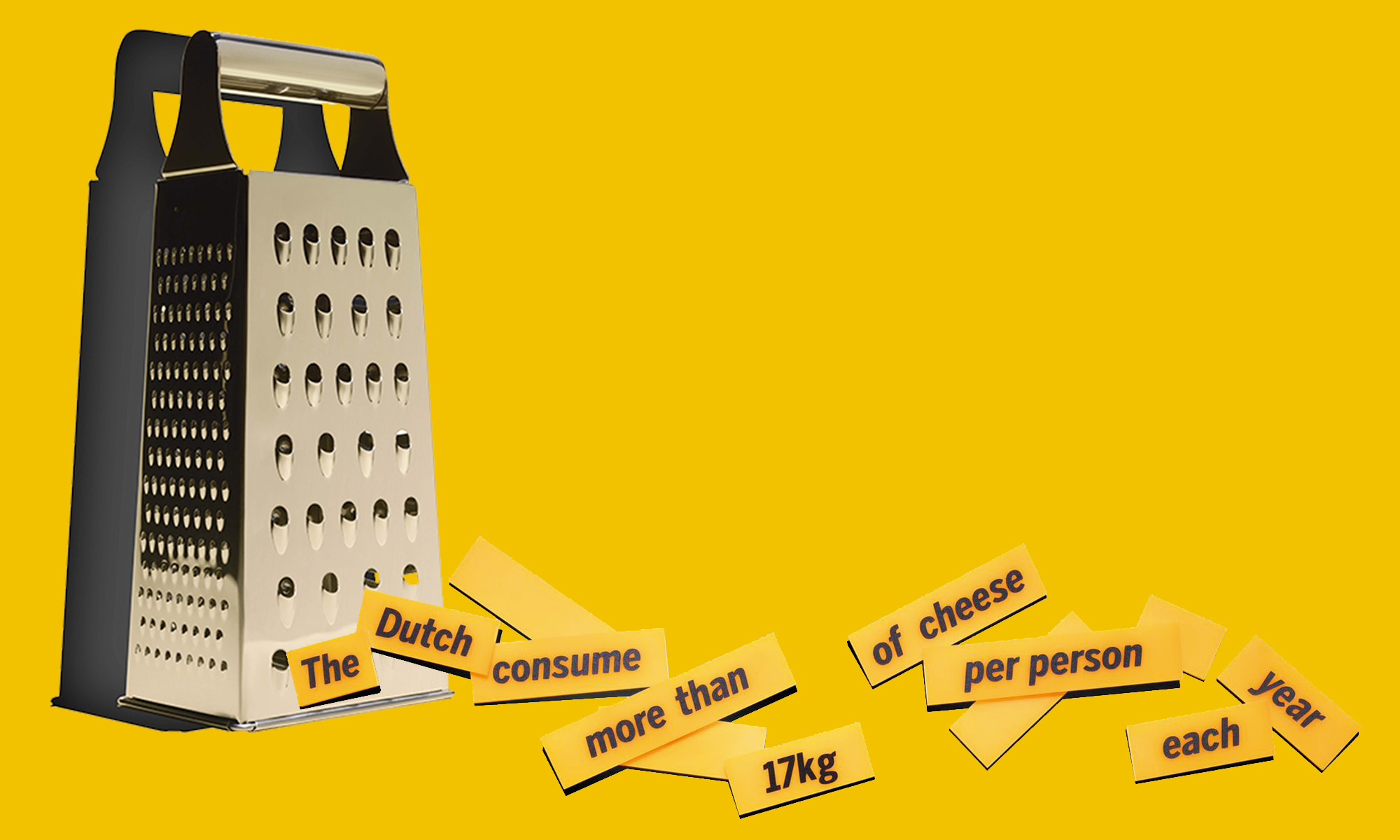 NEW TRENDS
Chantal Visch (MSc Supply Chain Management, 2017), who recently left her role in B2B cheese sales at the Dutch dairy giant FrieslandCampina to work in the bakery sector, agrees that plant-based is a growing trend in the Netherlands. "There are a lot of new product developments focused on vegan and plant-based alternatives," she says. At FrieslandCampina in fact, plant-based is the focus when it comes to new product development – the company's wholesale Debic ingredients brand added a vegan whipping agent to its portfolio in 2021, for example.
Nonetheless, the big dairy companies are still "very much focused on cheese from milk", Visch explains. The lack of good quality non-dairy alternatives to cheese means that customers just aren't ready to make the shift.
This is a sentiment echoed by Jean- Phillipe Leblanc (MBA exchange, 2002), Vice-President for Cheese, Ingredients and Butter at the Canadian dairy co-operative Agropur. "It's easier to replicate a dairy beverage, yogurt or ice cream. It's actually very hard to replicate a cheese because cheese is not just about taste, it's also about what we call the organoleptics behind it – the mouth feel, the texture – and also the functionality," he explains.
"Cheese is consumed as cheese, but it's also consumed in many recipes. You melt cheese on a pizza, you use cheese in a burger and in a sandwich. But while there are multiple companies working on it, so far no one has been able to develop a plant-based product that fully replicates what cheese can do."
Even once that task has been achieved, however, the path to mass market adoption is likely to be far from smooth for non-dairy cheese, according to Leblanc, thanks to the dominance of dairy across all ingredients for food service and food processing businesses. He cites a recent conversation with a pizza manufacturer who runs a large chain of restaurants in Canada, who told Agropur: "Why have a non-dairy cheese on our pizzas when we have dairy whey powder in our dough? We would need to reformulate the entire thing before we move on and we're not ready for that."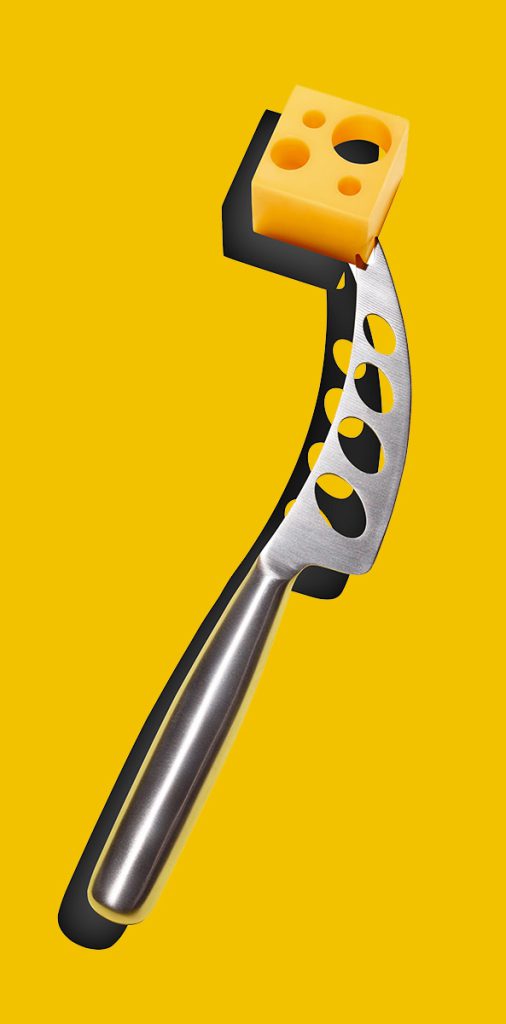 CULTURAL IMPACTS
The Dutch Dairy Association (NZO), for its part, sees "no impact of plant-based alternatives for cheese on the demand for Dutch cheese," says spokesperson Jolande Valkenburg. "Dutch cheese is very much appreciated by consumers for its unique taste, nutritional value and quality. Dutch cheese has a rock-solid international reputation, because of that high level of quality and the particular taste."
There are cultural factors at play too. Eighty-four per cent of respondents to a 2019 'Cheese & Culture' study run in the Netherlands by the international research firm, GfK, said that they thought cheese was part of Dutch culture, with 40 per cent saying that they ate cheese every day.
This certainly resonates with Visch. "I hear from a lot of my expat friends living outside the Netherlands that they really miss the Dutch cheeses. It's a taste that reminds people of their home."
For Weerman, this cultural attachment is a generational issue, and therefore subject to change. "When it comes to the role of cheese in society, it's just what we have been brought up with," he says. "However, it's not what my daughter has been brought up with. I'm not worried that, 10 years from now, she will be bothered with the loss of her cultural identity because we lost the dairy industry. I hope she will be proud that humanity has been able to so quickly create something better."

A SUSTAINABLE FUTURE
Those in the cheese business would surely argue that this is not a zero-sum game. While it's true that dairy farming is a major contributor to the climate crisis, the industry is engaging with the issue of sustainability. "Dairy companies
increasingly regard sustainability as a quality standard of their dairy products, like cheese," says Valkenburg, drawing attention to the Sustainable Dairy Chain (DZK), a partnership between dairy companies, business organisations and the Dairy Farmers' Union that aims to futureproof the dairy supply chain. Its members,
Valkenburg goes on, "work on a number of key sustainability themes, like climate responsible dairy production, conservation of outdoor grazing, biodiversity and the environment, and continuous improvement
of animal health welfare".
Actions to reduce emissions include the introduction of more sustainable packaging, reusing wastewater in the manufacturing process, using cow manure to generate clean energy, and switching to feed that causes less methane production when digested. "We're trying to contribute to sustainability in ways that we can,"
says Visch.
It's important, however, to be realistic about the potential of these measures, even while acknowledging their positive impacts, Visch says. "The dairy industry is one of the main drivers of greenhouse gas emissions. It's not something that we can now turn 180 degrees and completely change the way the supply chain flows." 
LONG LIVE DAIRY
In Canada, a country not quite as obsessed by cheese as the Netherlands, but still with a very strong dairy culture, "we don't believe [plant-based cheese] will ever put the dairy farmers out of business," says Leblanc. Anyone concerned should look to the plant milk market for reassurance, he suggests. "Non-dairy beverages have been increasing a lot and they've gained a lot of share but they are plateauing now. They've been on the market for decades. So even if someone came up with a cheese alternative today, it would never reach 50 or 70 per cent of the market share. There is still a bright future for dairy businesses."
If you've got a success story from your industry, email us at alumni@rsm.nl