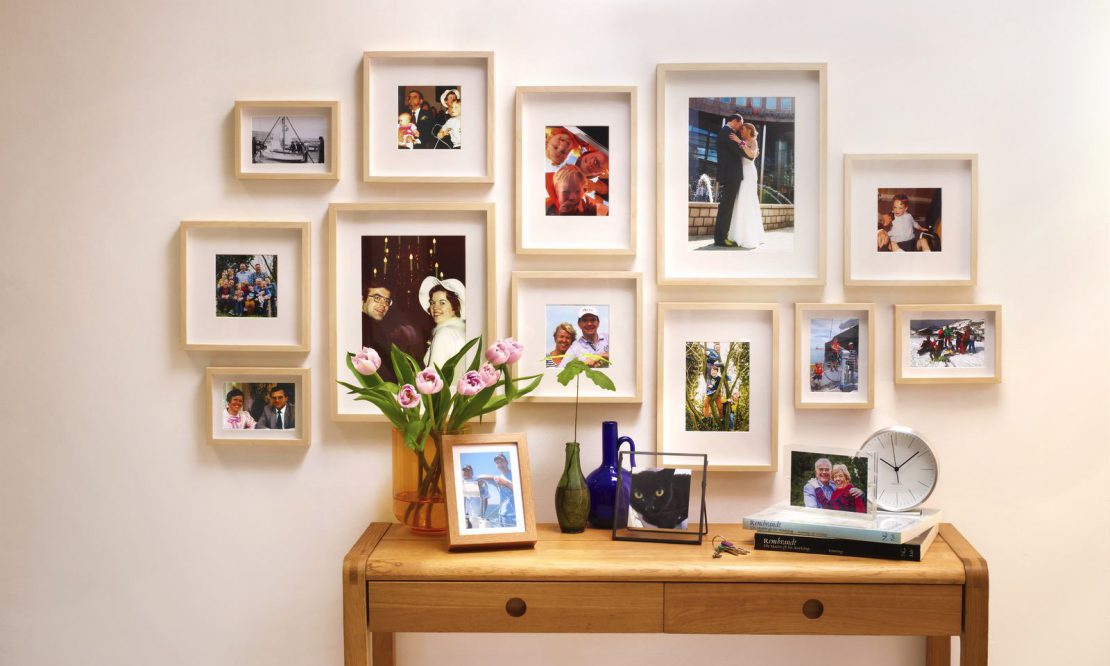 It is 1965.
Sixteen-year-old Frans Robbe (Postkandidaats Bedrijfskunde, 1972) is promoting sailing boats at a boat exhibition in Amsterdam when he makes the deal that will change his life. After discussion with a representative of an insurance company, he sells his first insurance contract. The seed was sown. "The family business was boats," says Robbe, "but my mother pointed out that my dad could repair the ships and I could arrange the insurance."
Fifty-five years on, Robbe Financiële Raadgevers goes from strength to strength. It's one of the hundreds of family firms which together comprise a staggering 70 per cent of all Dutch businesses, and include the likes of Heineken, trading giant SHV Holdings and travel experts BCD Group. Indeed, family firms in the Netherlands contribute more than half of the Dutch national product each year. So, what's the secret to their success?
Professor Pursey Heugens, co-director of the Erasmus Centre for Family Business, says that loyalty is a key success factor. "Our research found that there are two models of employment. In the 'mobility model', companies invest short-term in their employees, making them more valuable to the firm – but also to others. In the other model – and this is controversial, but you are more likely to see it in family businesses – there may be less investment in individuals because the top jobs are reserved for family members. By contrast, however, there is far greater long-term loyalty."
Heugens and his team have found that family firms are less likely to fire employees in the event of a downturn, and to reward employees for sacrifices made in difficult times – a finding borne out by Robbe's son, Paul (Business Administration, 2003), who works for the company. "From a business perspective, we probably should have reduced our headcount during the financial crisis of 2008, but we chose not to. And that is now being repaid many times over."
Such loyalty should make family firms well placed to deal with the challenges posed by events such as the COVID-19 pandemic. But there are other factors too. "When I started studying family firms eight years ago, I was guilty of many of the prejudices shared across the business community," says Heugens. "In particular, there is a perception that family firms are not agile. That is false. Some of the most innovative, research-intensive and agile firms on the planet are run by families."
The Robbe family have been especially busy during the pandemic crisis, as they sought to reassure their clients. "Our primary goal has always been to help people to feel financially safe and secure," says Frans, "and our clients are always first, second and third place. But it is the people we work with who make our company."
Family firms often inspire client loyalty by bringing their family values to bear on the long-term direction of the company, according to Heugens. But Frans has found an additional way of disseminating shared values. "I was there when Rotterdam School of Management opened its Kralingen doors in 1970 to the first ever cohort of 30 students. There were engineers, lawyers and economists alongside me in the class. Every single one of them later became a client and also referred us to others. I suppose you would call it networking today, but for me that is just a part of working. What I do know is that our business would not be what it is today without those 30 people."
Heugens notes that such discrete marketing is a typical feature of family firms in the Netherlands. "They tend not to seek the limelight; they are largely inconspicuous and many often hide their origins. That may be because, in some quarters, they are still regarded with some mistrust. On a global index of how receptive nationalities are to the family as wealth controller, the Netherlands is on the more sceptical end, along with Scandinavia, New Zealand and the UK, whereas in the Mediterranean countries the family as an institution for wealth is much stronger."
But if family firms share many advantages, they also share one major challenge: succession planning. First there is the problem of who should succeed – and that that person must come from a necessarily small number of candidates. But even once that hurdle has been overcome, the new leader carries even more weight than a usual successor, as Heugens points out. "The business must go on irrespective of family dynamics. But what is clear is that each time a business changes hands down the generations, there is a tendency to move into a more conservative mode. No-one wants to be the 'schmuck' who ruins the family business! On average each generation has between five to seven years to revitalise – or go bust."
"It is very important that the transition happens over time," says Heugens, "and if you are the generation stepping back, you have to do so in full trust. The next generation cannot be handicapped by the previous one seeking to retain control, or bringing in external management over their heads.
"For a family firm to succeed, you always have to put yourself in second place. There is huge social and emotional investment, but the role of each generation is to enthuse the next and then allow them to become self-reliant and find their own way. It is not easy being a family firm in the Netherlands, where the bandwidth for appearing to do things differently is small. But look behind the scenes and you will find some of the most successful, and inspiring, firms are family-led."
The Robbes are still at the very heart of their business. Frans continues to help clients with investment planning and financial strategy, his wife, Corry, presides over key customer relationships, and Paul works as a tax and financial adviser alongside his wife, Judith, who is in charge of communications. "It might be the name Robbe over the door, but the firm is broader than just us. We have more than 50 employees and we feel like one family." And a happy one at that, since the average length of service at Robbe is more than 15 years.
As for the future, Paul Robbe intends to treat his own children exactly the same way his own parents treated him when it comes to the business. "There was certainly no pressure. I hesitated over studying applied physics at Technical University Eindhoven, but it was always in the back of my mind that I might join the family firm, so I chose RSM instead. Before actually joining the family firm, I was keen to have a look at the outside world. I went to London and worked at Goldman Sachs."
Frans remembers having dinner with Paul in London at the time. "'Here you are at the centre of the financial world, this is your future,' I told him." But, after a stint at ABN AMRO back in the Netherlands and two years at HAL Investments in Rotterdam, Paul started at Robbe in 2007. "A very happy day," says Frans. Paul, meanwhile, is just as happy to point out that his sister is now a police detective, although she remains emotionally involved in the company.
That inbuilt long-term perspective of family firms is at the heart of their strength. "The most successful family firms tend to be those founded by an entrepreneur," notes Huegens, "and especially those founded with trans-generational intent, which take a longer-term view by definition." Frans Robbe agrees. "When you start a business on your own, with just your father and mother helping you for five years, you have to be ambitious. But you also want the business to be there in 100 years' time, for your children – and their children."