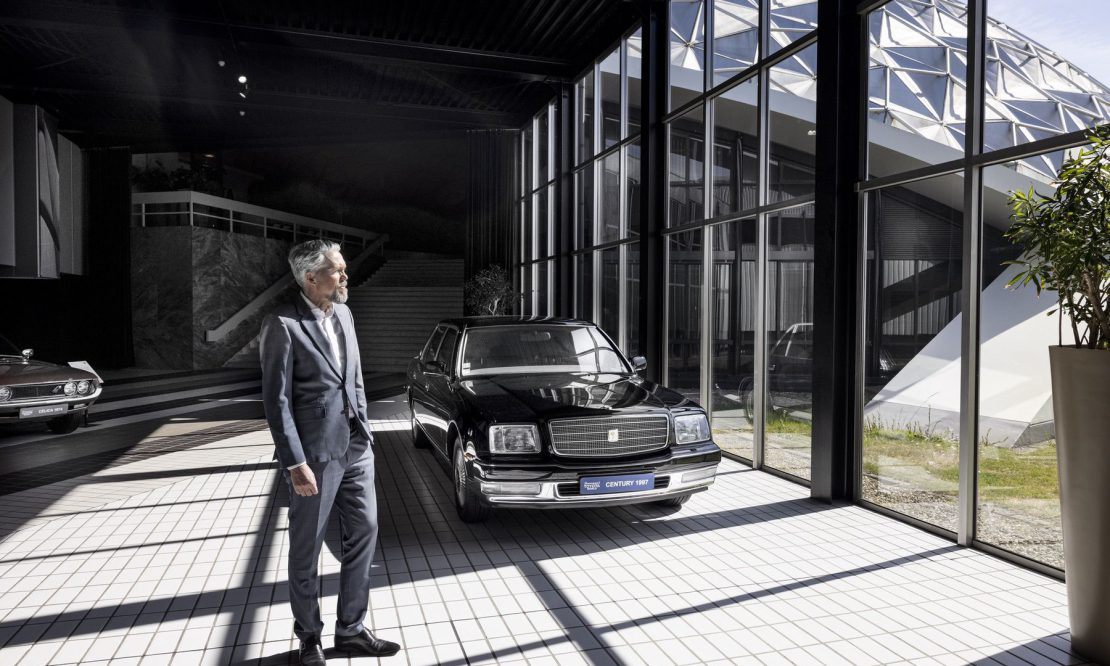 Whether you thrived, survived or failed, the past two years have been a rollercoaster ride. Now, as we begin to emerge from some of the most challenging years many of us can recall, corporate leaders face a completely new landscape.
So, what are the lessons they have learnt? What would they do differently? Could they have been better prepared? And what does that new landscape promise? To find out, we asked three RSM leaders to share their
experience and insight.
Jan Zijderveld, former CEO of Avon and Advisory Board Member at RSM, dismisses the notion that as individuals and organisations we should have been better prepared. "That's easy to say – but these things happen. Obviously there was the pandemic. But who could have foreseen a ship getting stuck in the Suez Canal? Who truly anticipated a war on our doorstep in Europe? There are bigger lessons to be learnt here. You have to be able to cope with whatever is thrown at you. And for that you need agility – and resilience."
Zijderveld acknowledges that at the outset of the pandemic many business owners were simply
worried about going bankrupt. "Those who succeeded best were those who sat back and thought, 'What is my business all about? What are the things that bind us as an organisation?' And then they went out and rallied their workforce behind the message: 'This is what we believe in'. The key is strategic leadership. Not hierarchical."
Jan-Chris Koenders has decades of experience in the wholesale automotive industry; today he is chair of RSM's Advisory Board and Managing Director of Toyota Lexus Nederland Louwman & Parqui B.V. "One of the most interesting aspects of the pandemic from a management point of view was that, for once, on a personal level, everyone was dealing with the same issues," he says. "It highlighted the importance of being able to take people along with you emotionally."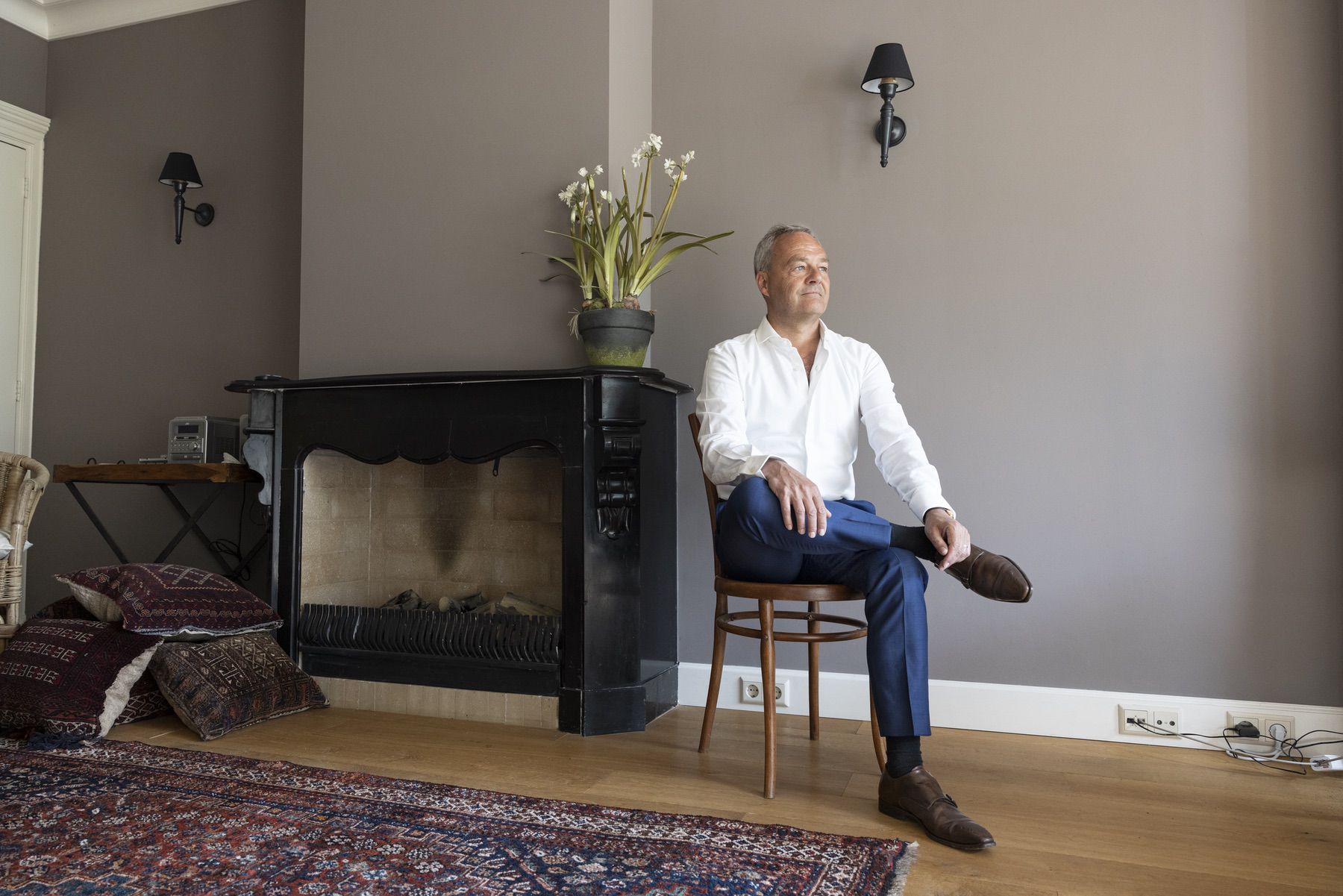 The restrictions to everyday life brought about by the pandemic meant developing a new way of working in a hurry. The answer for Koenders was to concentrate on the bottom-up approach. "It was not just about working at home but about how we work at all. Leadership means giving members of the team responsibility and then supporting them in their actions. The Microsoft Teams environment meant that in many ways it was easier for people to hook up, and because the picture was constantly changing, a great deal of responsibility came down to individuals."
The challenges for the global automotive industry were huge. "As a global company putting together cars with some 40,000 pieces from around the world, we were always likely to be affected by various countries going into lockdown
and being unable to ship a vital part. Even Toyota, a company with a very planned approach, had surprises in our supply chain. The most impressive thing I saw happening was that by working from the bottom up and handing responsibility out, we were able to use data in ways we hadn't before."
And new opportunities opened up. Online car sales were a trend that, traditionally, car dealerships in the Netherlands had resisted. Yet, as the online market took off during lockdown, wholesalers and dealers were actively encouraged to work together. "It always amazes me how quickly humans adapt to change," he says.
The pandemic has meant changing roles for everybody, even for someone as senior as Koenders himself, the man responsible for the relaunch of the Mini and a driving force behind the BMWi brand. "I used to be involved in the marketing and positioning of cars," he says modestly, "but recently I stopped being so hands-on. You must learn to step back and give others the responsibility."
For Sarita Koendjbiharie, organisational theorist and Assistant Professor at Leiden University's Faculty of Humanities and Academic Consultant on pandemic recovery for the Dutch Ministry of Foreign Affairs, the challenges meant a need to step up – quickly. "I teach 400 students on the Consultancy Capstone course, and we had no experience of teaching it fully online. It took me a few days to set up a home office and then I was there, teaching online.
"My mindset is solution-orientated, so with some tweaks and adjustments the course was converted. But, of course, it was not so easy for others. The initial challenge for us to make the switch was to sense what needs were out there and whether colleagues were able to fulfil their responsibilities in rapidly changing and often difficult personal circumstances."
Koendjbiharie found her role transitioning from that of teacher 'leading the way' to that of a facilitator. "Teaching online, it becomes ever more important to pick up the nuances, the intonation. I now find I listen more carefully and
have learned to be more in the background. I try to let my students think out loud and come up with solutions themselves."
She is keen to credit both students and colleagues for the impressive way they responded to the challenges of the pandemic. "No one was in an optimal situation, but there was no breakdown. With effort, patience, more availability and, above all, a willingness to listen, we have changed the culture of our organisation. The experience has brought us closer together and created more room for people to indicate their needs."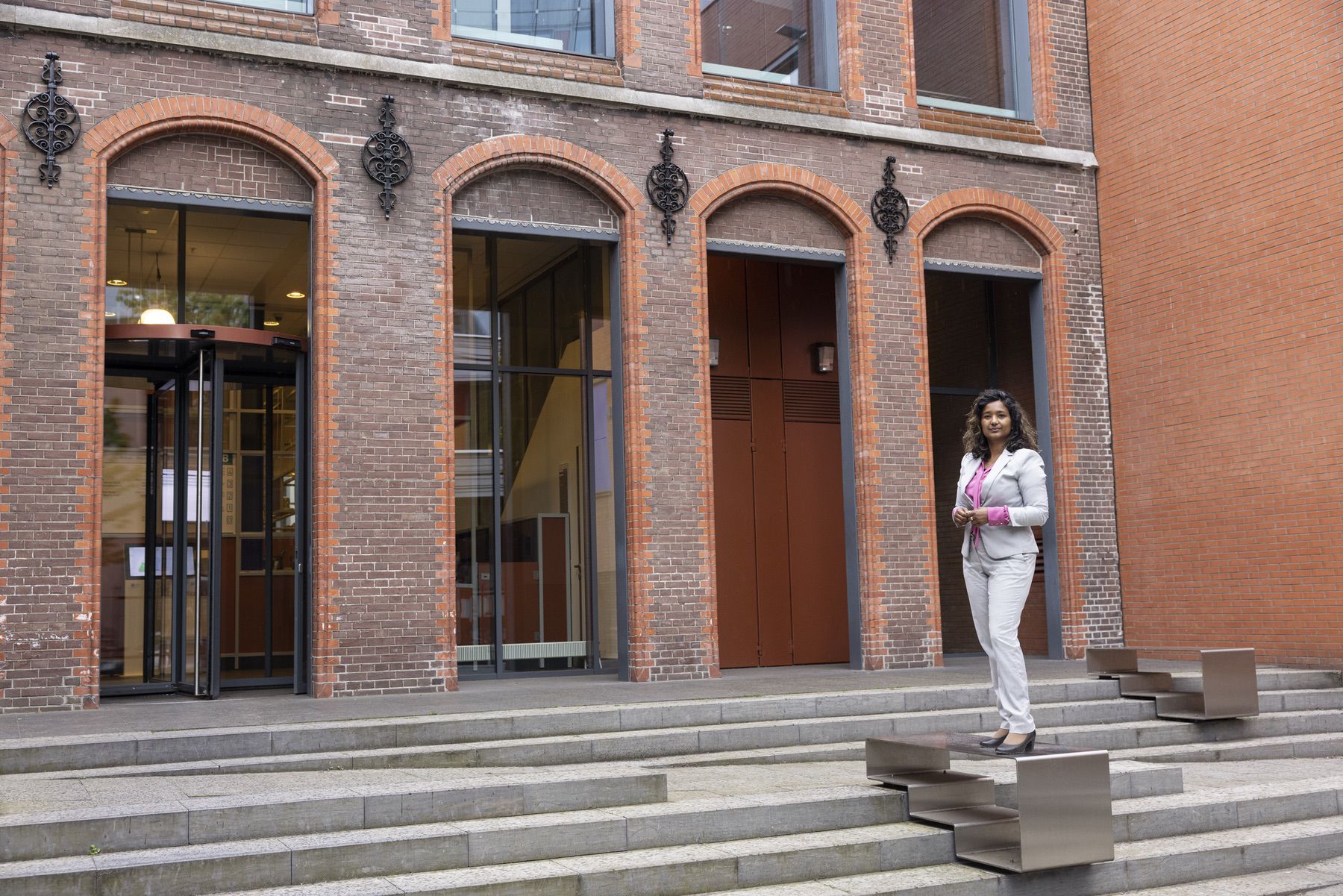 Zijderveld hopes that this is the moment for us all to re-evaluate our sense of purpose. "That is true for companies as much as individuals. There will be lots of economic fallout from the pandemic, but the change will also bring benefits and opportunities for the future.
"The tendency in a crisis is to centralise. But agility demands the very opposite approach. Leaders should make sure everyone in their team knows where they are going within a framework, setting out their values and the boundaries. And then allow their team players to take charge."
Koenders believes the experiences of the pandemic have led to a greater focus on the humanistic aspects of leadership. "Many of the changes we are seeing reflect pre-existing trends. The pandemic has simply speeded things up.
It could certainly make an interesting case at business school. The quick change to hybrid working showed just what is possible. I look at my own team and I see they went through a big acceleration."
Koenders points to a situation where, until recently, some new employees at Louwman & Parqui had yet to visit the dealerships due to pandemic restrictions. "But we were well-prepared in many ways. We already had a commitment to connect an internet lead to a local contact within two and a half minutes. We were able to build on existing systems as well as forge new relationships. Let's acknowledge it has been hard – but then grab hold of the good things."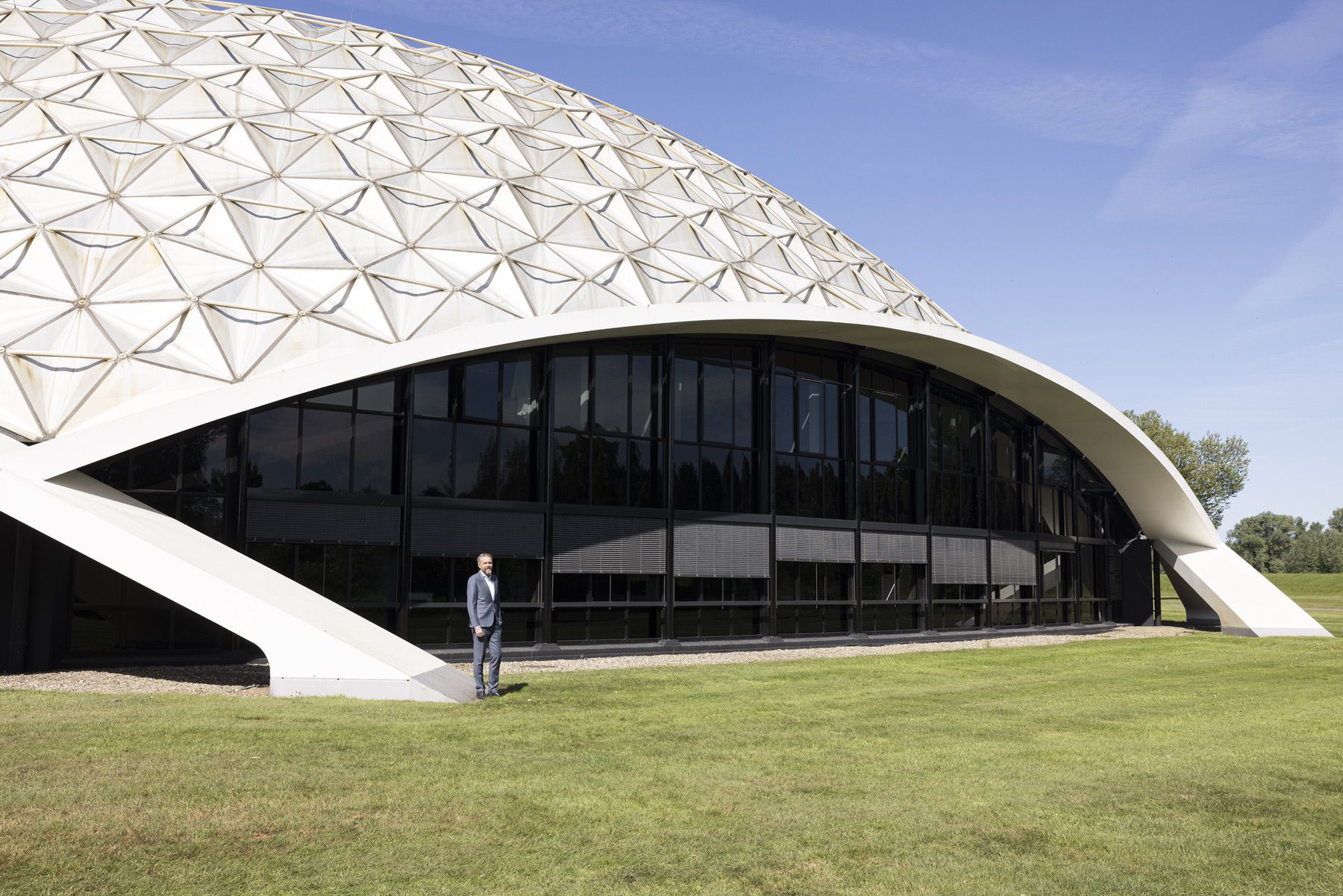 And while the pandemic is not over, change is in the air. On 3 April this year, all employees of Toyota Lexus Netherlands at Louwman & Parqui travelled to their customer-facing points at dealers, call and online centres to celebrate the Louwman founding day in 1923. They talked about the customer and loyalty and helped serve coffee, change tyres and pack parts on delivery trucks. Managing Director Koenders was, of course, among them. "It was good to be back," he says.
Tell us about how your business has had to adapt and how you're planning to build back better at alumni@rsm.nl