It's 5:30 am, and alumni relations manager Meta Haag-Mikec is blowing up balloons in her home office. Meanwhile, almost 50 alumni are gathering in Shanghai, to network and attend a panel discussion with senior alumni and industry leaders from companies such as Deloitte, Amazon and Microsoft.
This is #RSM24, a multi-country, multi-timezone 50th-anniversary celebration, with more than 800 people across 30 countries taking part in events, online and face-to-face.
In Singapore, global strategy director Ramesh Chidambaram (MBA, 2010) was delighted to join the first event of #RSM24 to take part in a quiz and networking. "It's been ages since I visited the Netherlands, so I didn't do well in the Rotterdam quiz!" he says. "But the viewpoints on the new way of working was great as many of us have to make decisions on behalf of their companies. And I still benefit from being connected to some of the RSM mentors who graduated well before I did. I'm wishing RSM lots of continued international impact over the next 50 years!"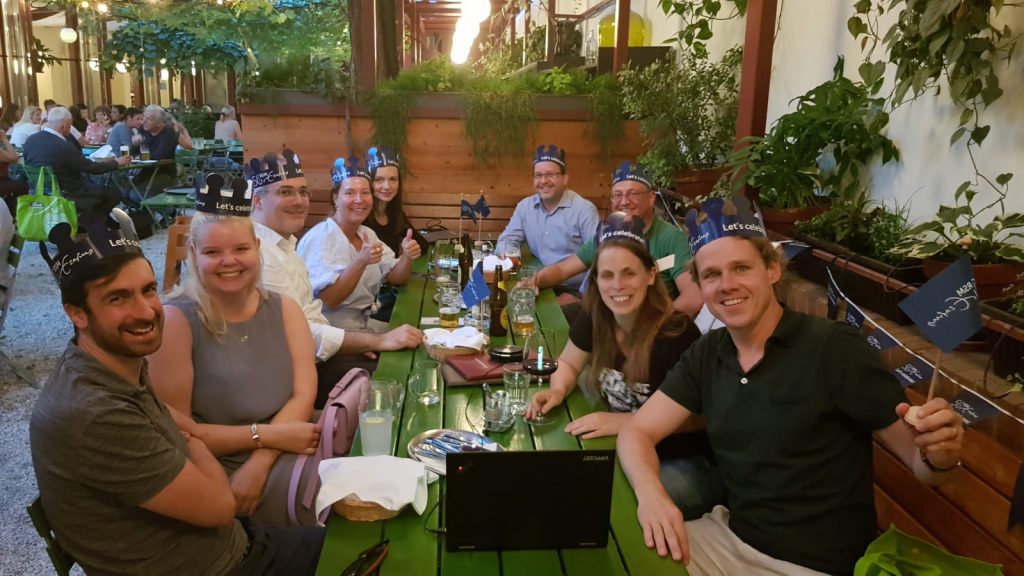 Just a few hours later, and the Icelandic alumni community were getting ready to celebrate. The small, well-established group usually meet a few times a year: after a round of golf and dinner, they Zoomed Meta's team back in Rotterdam. "It was amazing to see so many communities participating," she says. "Everybody was looking forward to celebrate RSM's birthday together with their fellow alumni and us here in Rotterdam."
Not that there weren't glitches – alongside attending a whole range of events around the globe, Meta's team helped alumni volunteers on the ground, helping with everything from deciding whether the Zurich weather would allow an event to go ahead on the terrace, or whether photographers on the other side of the planet had turned up at the right address.
And whatever their time zone, alumni came together to watch Dean Ansgar Richter's birthday video. "Attending events such as these is a wonderful way to stay connected to friends and experiences here in Rotterdam," he said. "I hope that, for all alumni, the event is the beginning, or a continuation, of a lifelong relationship with the alumni community in your region, whether you are 5, 200 or 16,700 kilometres away."
As the sun began to set over Europe, in Poland, Piotr Balcerowski (MSc Master in Management, 2015) and Przemysław Krempaszanka (MSc Strategic Management, 2013) organised the Warsaw #RSM24 event, welcoming alumni of all ages from a 1992 MBA graduate to a newly minted 2020 Masters graduate. "Our lives may be different, but RSM is our common experience," Piotr says. "We even had a taste of Dutch weather, which didn't stop us from a continuation of the celebration!"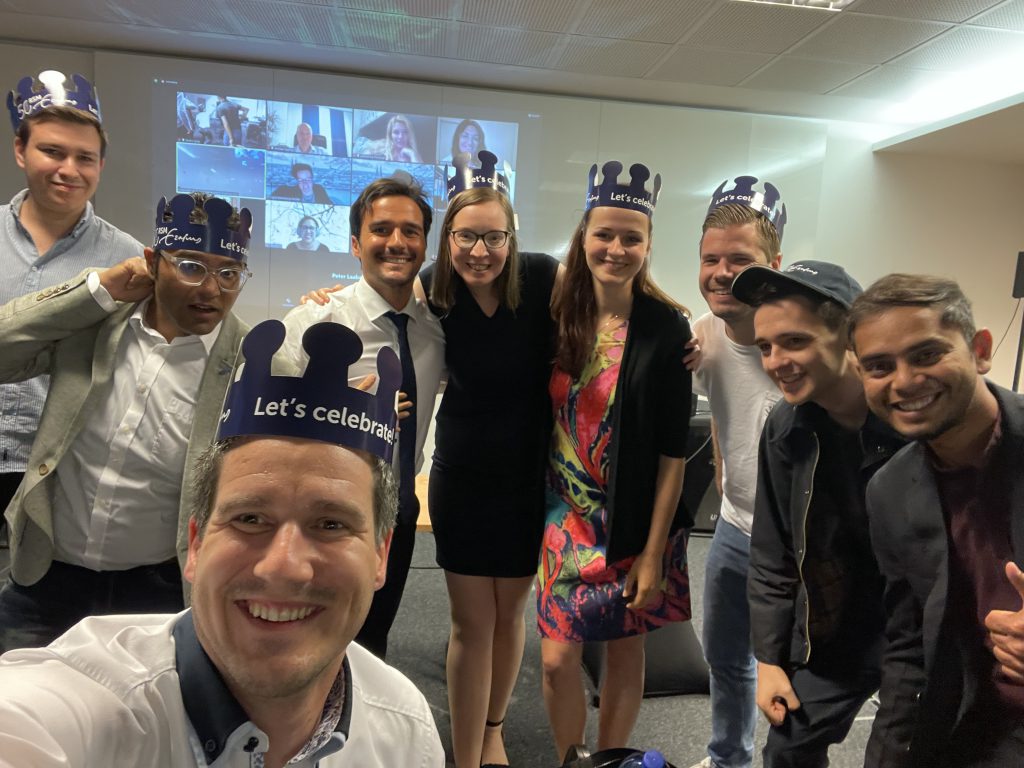 Sue Martin, corporate and alumni relations director at RSM, says that being part of so many events, from the golf tournament in Iceland to a panel debate in Dubai, was an honour. "It was a really heart-warming and successful global party. We truly felt some birthday warmth, pride and affinity from our wonderful alumni. I even saw some people standing on tables at one of the in-person parties!"
One of the final events of the day took place in Wilemstad, capital city of Curaçao, where two former prime ministers ­– Eugene Rhuggenaath (MBA, 1998) and Daniel R. Hodge (Doctoraal Postkandidaats Bedrijfskunde, 1987) ­– came together in front of a local alumni audience. The pair discussed leadership, the re-opening of Curaçao, and how the alumni can positively contribute to post-pandemic progress.
And of course, like alumni around the world, they remembered with great fondness the times they spent at RSM.