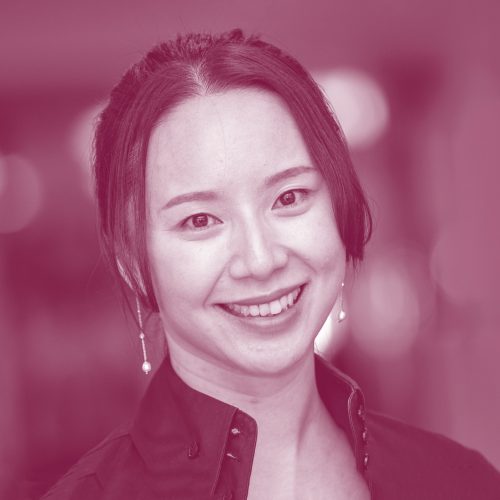 The opportunity
Before the start of the Covid-19 pandemic, I used to freelance in human resources, helping SMEs to establish their HR strategies. Since the start of the pandemic, however, many people, including expats already living in the Netherlands or hoping to relocate here, were finding it very hard to access new opportunities in the corporate world. So many expat professionals – even those who would have no difficulty securing their dream job in their home country – have real trouble when they try to access the Dutch labour market. It's so different from what they're used to.
The big idea
To meet that need, I decided to offer a career coaching programme for expats seeking work with Dutch companies. I know how it works – I have been on both sides of the table. I have since helped more than 800 people, offering advice on how to approach their job search in the Netherlands. My one-to-one career coaching programme offers a result guarantee – I keep working with my clients for a fixed price – rather than offering sessions by the hour – until they find a job. It's common for expats to spend up to eight months job hunting in the Netherlands – and that was before the pandemic. These days it's longer still. Some people are looking to relocate to the Netherlands, some are already in the country and seeking their next professional challenge. I'm happy to coach recent graduates, but the majority of my clients have at least three years' experience in the corporate sector.
The service
I meet clients as much as is needed to secure a job. Usually once a week, working together to identify the unique values they can bring to the Dutch labour market. Employers in the Netherlands tend to look for professionals who have their own areas of specialisation, and anyone looking for work in the corporate sector here needs to be able to make their value to potential employers obvious. I call myself a treasure hunter – I can very quickly identify what makes people attractive to employers. Alongside the paid coaching programme, I also offer everyone a free career coaching session that can be booked on my website. For a lot of people seeking work in the Netherlands, it's simply a matter of getting an outsider's perspective. We talk about their job search so far and how they can improve their chances of finding their dream job. Perhaps they're just not aware of the opportunities in this labour market. Sometimes a tiny tip can be a game changer.
The product
I wrote my free e-book, 5 Steps to Help You Land Your Dream Job in the Netherlands, because I wanted to put all my knowledge of the Dutch labour market into one place. It's something I plan to update every year to ensure I'm still providing the most relevant advice to my readers. More than 2,000 people have downloaded it so far at www.gracecareercoach.com/ebook.
The future
It was the Covid-19 pandemic that prompted me to launch the company, but the need for expat career coaching will still be there even once the labour market returns to normal. I want everyone to find their dream job, whether that's simply enjoying what they do or being in a position to climb the ladder and keep challenging themselves. A job should be about more than just financial security.