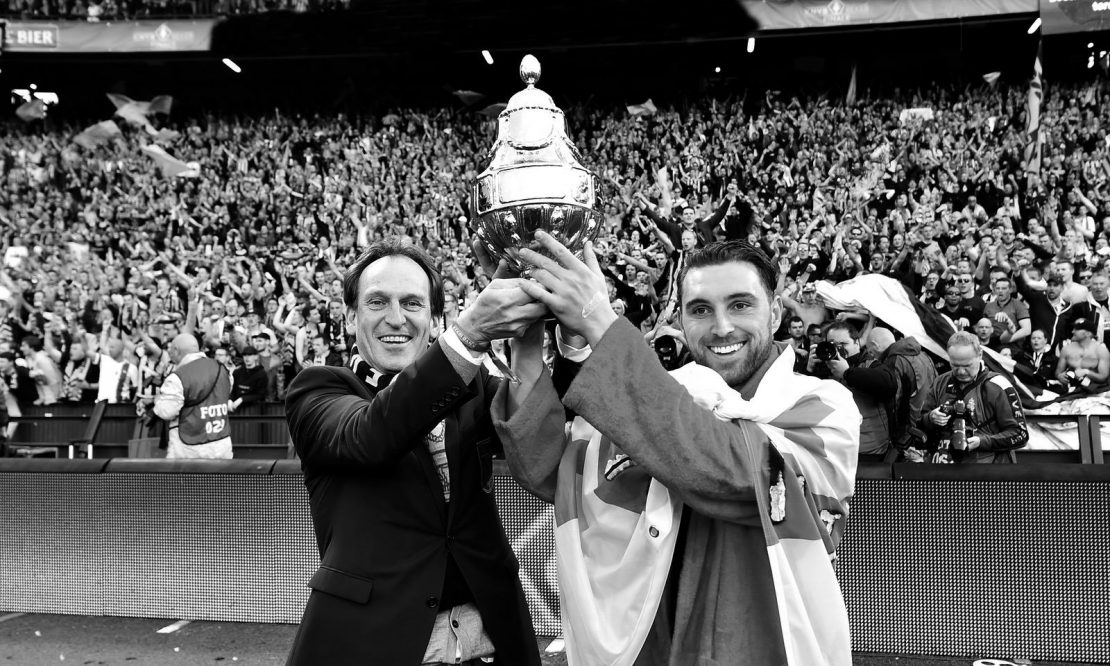 If my life in sport – as a semi-professional football player, a coach and on the business side – has taught me anything, it is that there are only a few people who win everything. The rest of the world has to get used to losing, and it's very interesting to see how people cope with losing. Some are angry, some forget it after a minute. But you can always learn from it.
In fact, losing can bring you together even more than winning – particularly when you play in a team. When you win in a team, you tend to think that it's your contribution that made the difference. When you lose, you think it's someone else's fault. When I was CEO at Vitesse Arnhem, we won many times – in 2017, we won the Dutch KNVB Cup, for example. But, of course, we also lost. There are great highs – and also great lows. And when we lost, I would get everyone together to share the experience. It's a bad feeling, but it's also a feeling of togetherness.
When you talk about what goes wrong it's actually a very good driver for teambuilding. It brings you together as a group – you lost as a group, so you handle it as a group. And you go forward as a group, as well. There is always the next match to think about, and that's something else I love about sport. Yes, it's bad that we lost, but now we're going to look ahead to next week and do it better. We are always setting new goals.
When I speak to young entrepreneurs and to businesses, I always emphasise that everybody has failures. We all have those equivalents of losing a match – if you go for a big tender and you don't get it, for example. Then there's the personal aspect of failure, such as not getting a position you've gone for. At a professional club, there are 25 players for 11 positions and, of course, everyone wants to be in the team. If you're that 12th player, you will feel disappointed.
But I have found that the most successful players weren't affected by the negativity of not making it to the team. They trained hard, and those players became the stars. The ones who failed initially worked harder and didn't blame others. The ones who backed off and were too negative never made it. So, if you fail in this way, get good feedback. Take that on board and try to do it better next time.
It is vital to learn from your failures. When I was new in the business, I had to hire a new head coach for the first time. I had a final interview with two people and preferred one, but the other one had worked at the club previously. I asked for advice from stakeholders and they recommended him. So, although my personal feeling was for the other candidate, I picked the one that others recommended.
I called the other one to tell him I had rejected him, and he was angry. And, of course, the candidate I had rejected went on to Ajax Amsterdam and became one of the most successful coaches in Holland. Every time I see him, now, he shakes hands with me before the match and there are no hard feelings! And I like to think that I helped him a little bit by rejecting him.
But the lesson I learned is that when you listen to other people, sometimes you can make a decision which is not completely your own and doesn't feel right. It would be better to go with your instincts. If you can keep a balance between keeping your stakeholders positive and enthusiastic and your own vision, that's a successful driver for leadership. And there is a lot of social intelligence involved in creating that balance.
In sport, we're always looking for ways to improve, to go beyond, to do it better – the very best have that fighting spirit. That willingness to give everything and learn from failures is what sets the best apart.