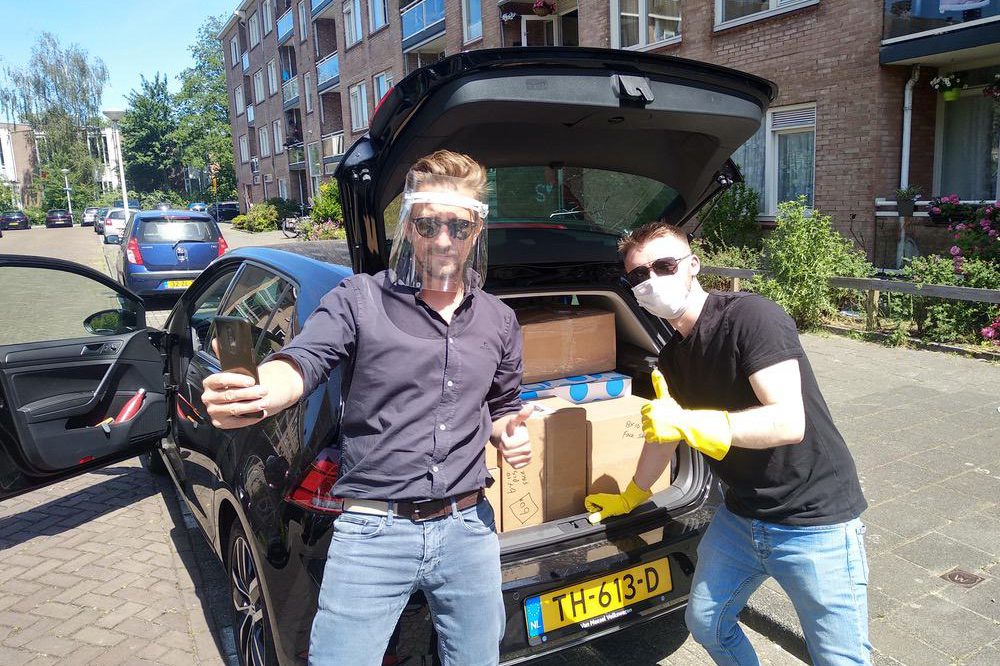 From 'I WILL' to community projects, the desire to make change runs deep in RSM culture. But for Felipe Augusto Chies, Antonio Aranha Menezes and Andrew Saffery (all EMBA, 2017) – volunteers with Engineers Without Borders (EWB) – Covid-19 brought giving back into sharp relief.
Felipe Augusto Chies joined EWB – which seeks to partner with disadvantaged communities to improve their quality of life through sustainable engineering projects and education – in late 2019. He knew that his fellow EMBA classmates, Menezes and Saffery, also had fantastic skills to offer – so he brought them on board as well. "We had a leadership gap on the local board and I saw that I had very good friends who had the perfect skills for what we needed," says Chies.
EWB works on projects around the world – but by early 2020, it was clear their skills were needed at home. The three immediately saw how they could support the pandemic response, and set about helping to connect universities with 3D printers to create facemasks, collect open-source 3D models, and assist with logistics. The project was then scaled up in order to provide other countries with face shields, and to work with partners to create more ventilators.
"It's been incredible to see so many young EWB volunteers with so much energy," says Menezes, global category manager at flower and plant industry company Chrysal International BV. "And it's been great to bring our EMBA mindset and skills to this project. We want to make every euro of partner money count, and keep volunteers engaged so that we not only have an impact, we make sure they know that they are having that impact."
Meanwhile, Saffery, head of programme management at flight simulation company AMST, is building EWB's resources for the future. "We're trying to find a way to have a sustainable impact throughout the organisation, and I'm now using what I learned on the EMBA, especially in finance, to build a fund. We are looking to provide funding or engineering support in a way that can help grow ourselves without needing to take the partner investment money as often."
The three friends agree that there's a huge benefit to this kind of highly skilled volunteering – both personally and professionally. "When you make good friends, like we did in the EMBA, it's really nice to have a place where we can come together," says Saffery. For Menezes, it's about being able to go above and beyond his day job. "I like to do something completely different, and still help to make an impact in the world."
Meanwhile, Chies says he's a big believer in effective altruism. "My vision is to make the world a fairer place and see the impact on countries. It's great to use the skills I gained on my EMBA to change mindsets."
Find out how you can support students and projects, or let us know if you'd like us to support your work