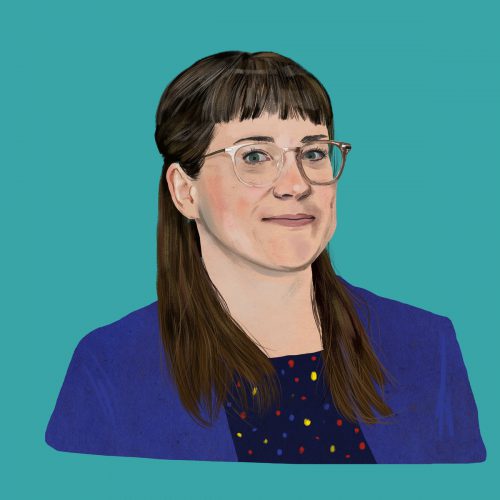 Are you a glass half full or half empty person? One of the joys of working with Master's students here at RSM is the positive approach they bring to everything they do – definitely glass half full. They see much more as possible – they're less aware of the difficulties and more focused on overcoming issues.
This is an enormous advantage. As part of the Master's in Human Resource Management (HRM), students visit Samsung's offices in Amsterdam, where they're challenged to devise evidence-based solutions to HR problems there. They come up with creative ideas rather than seeing constraints – and it's so refreshing. We have also stretched them with a visit from an HR head at Unilever who's responsible for moving to a new flexible, campus-style site. The company is opening huge research facilities in Wageningen and wants to design a creative and inspiring place to work. Our students came up with some imaginative ways to deal with the opportunities and logistics of the move.
More experienced leaders on executive programmes here are aware of difficulties they need to overcome. They want to know how they can create a compelling team vision. Working closely with business leaders keeps me up-to-date. I learn a lot about what organisations are doing – what executives really value is the time to look at their work with a critical mindset. In their everyday work, they don't have time to think that way.
HR is changing dramatically in some organisations and 21st-century ways of working bring different challenges. Digitisation is having a big impact and, increasingly, companies are taking a more project-based approach, working flexibly with virtual teams. There's also a big push to use data analytics to inform decisions, but most organisations are struggling. They have lots of information but don't know where to start.
When I worked for 10 years as an HR professional, I was always very interested in what motivated people, and now research allows me to investigate just that. I used to manage a team and could see how much they benefited from learning the reasons behind what we do in HR, and that got me passionate about teaching. I want to examine and understand the theory of HR – the "why".
For instance, recently my research led me to ask managers who they feel accountable to when they implement HR policies and practices. We went into this work with the assumption that managers feel answerable to senior people in their organisation. But, interestingly, we found from most of the 300 managers that it's the opposite – they carry out HR policies because they feel it's the right thing to do for their employees, not the people above them. This is a work in progress and when it's published we hope it will inform how companies design HR polices. It's these sorts of insights and fresh thinking that makes everything we do here such a joy.