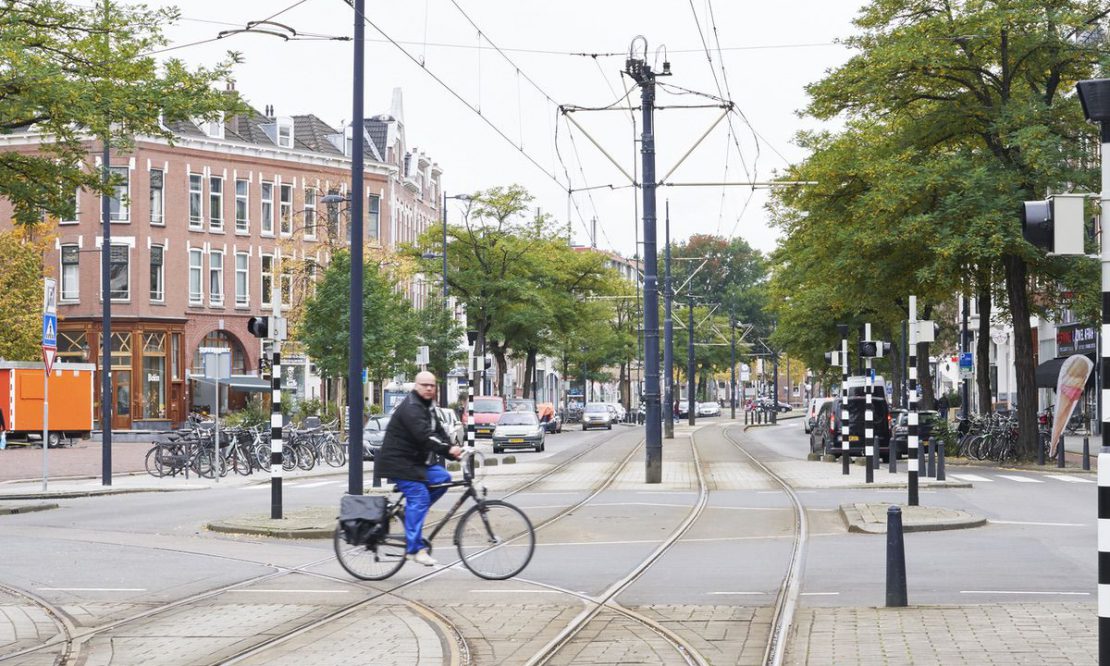 I'm sure I'm not the only member of the RSM community – student or graduate – to get the appeal of Middelland. But I have a particular affinity, as I was born and raised in this part of town. It's very multicultural: you have a Turkish pastry shop, a Moroccan butcher, all these different elements – which I really like.
In the 1990s, the area went downhill a bit, but over the past 10 to 15 years people have really started taking care of it. Now there are lots of young families and startups, as well as older, more established places. My café is here and I live nearby, so, while my friends who are consultants are stuck in traffic for 40 minutes, I can commute in five.
I really feel like I'm part of the community. I'm the head of a group that promotes entrepreneurship locally, and I'm also a coach for the local lion dance team for Chinese New Year; I feel like second- and third-generation Chinese descendants should have some connection with their identity. I don't teach dance but I do speak four Chinese dialects, so I can help to bridge the language barrier. As well as the traditional lion dance, we also have the unicorn dance, which is designed to drive away evil spirits and attract good spirits. We're 10 minutes from Chinatown and they have a festival with multiple performances, so we are friendly competitors and look at each other's techniques.
I like to work out and play squash and I'll bump into people I know from the café at the sports centre. One of my biggest groups of customers is RSM students waiting for the tram because the stop is just outside my front door. It's nice to still have that connection to the university.
In summer, all the businesses put tables outside so you can enjoy a drink or a meal, and there are open-air movies in the local square, where you just pay for chair rental. We had an exhibition about Rotterdam from the 1970s to the 1990s there recently, and we're in talks about arranging a big food festival for 2020, which will be fantastic. One of the biggest events every year is the parade for Sinterklaas, the Dutch version of Santa Claus. Sinterklaas leads 40 kids on a tour of the area and they stop at different establishments to perform a song or a dance. It can be quite chaotic, but it always goes well, and it shows how everyone here pulls together to make it a fun, lively place to be.