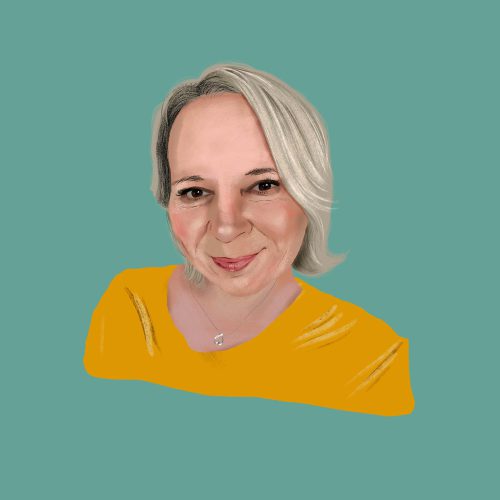 You are an incredible community – more than 46,000 of you spanning five decades. Yes, different – different ages, genders, occupations, cultures and beliefs – but tied by a common bond that connects you.
That's a powerful thing. Why? Because community is important. At RSM, the impact of alumni giving back with their time, expertise and advice really cannot be overstated – and that has never been more true than during the past few years.
Since 2019, we have seen the number of you choosing to volunteer to mentor RSM students and help to prepare them for the world of work go through the roof. You have contributed to many articles and online events, sharing your personal and professional experience and advice. You have hired new graduates and fellow graduates, given internships and demonstrated that the 'virtuous circle' of lifelong alumni career support is, at RSM, a reality not a buzzword.
I truly believe that, together, we can do more and that without working together we will never address the critical challenges our world faces. And at RSM, 'together' starts with community. Take, for example, Louise Mandt.
She successfully launched a gardening and education programme in student neighbourhoods designed to spark a connection between community local schools and students – and help save the bees.
The project was funded by the alumni-backed Hummingbird Fund. Similarly, over the past months, so many of you have rallied to support our students impacted by the conflict in Ukraine. Together, we will – and we have.
RSM is a global community. Our focus may be Rotterdam but our sphere of action is unlimited. We are honoured to tell your stories – from the guys at Forward Incubator who are helping refugees start their own incredible businesses, and employment agency Wrokko, who are upskilling job seekers along the difficult path to employment, to the many, many thousands of you living out your 'I WILL' pledges. Together we are a community striving to be the difference we want to see.
Of course, we also love a party. When we celebrated our 50th anniversary with RSM24 – 30 events in 24 hours – you came together and celebrated around the globe with us in whatever way you could. Many of you were led by local chapters managed by alumni volunteers supporting each other in many ways all around the world.
These are just some of the reasons I believe that staying connected to RSM and acting together, as a community, is so vital – to us as individuals, to the generations who come after us and to the lives of everyone this community touches, whether through a new product, idea or innovation.
And I hope you will always stay connected. Not just to RSM but to each other. My strong personal belief is that we need to continue to mobilise this incredible, talented diverse community in ways that make a difference – one that genuinely reflects our mission to be a force for positive change. I will. You will. We will.