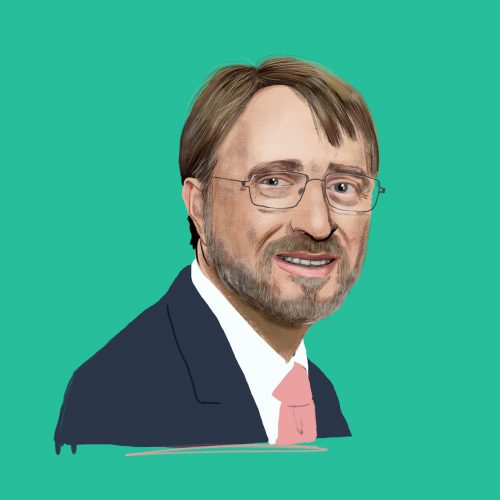 I think it's fair to say that none of us expected to be facing the changes we experienced over the past few months. I've been touched by the messages of support I've received from our alumni community, and by the huge efforts made by colleagues and students as education has been moved online. But recent events have also highlighted some of the wider challenges we face.
Management and business administration are the most widely studied topic areas in the world, and they have a positive impact – not just privately, but also publicly and socially. Yet there are problems with current models of management education. Some courses have become so large that it is increasingly difficult to connect with individual students, especially with their underlying values and ethical orientation. Our field isn't as interdisciplinary as it used to be – I think it's worth remembering that our first classes studied practical skills as well as business fundamentals. Management education should also be more evidence-based, learning from fields such as medicine – especially as we have come to recognise more the impact that business has on the world. And of course, this is all on top of the difficulties created by the pandemic.
At RSM, we are making great progress in addressing many of these challenges. Personal leadership and development are already core components of our programmes, and we are innovating by introducing new programmes such as our MSc in Business Analytics and Management. We have created options for combining studies in business and management with philosophy and with law, and are currently exploring opportunities for doing something similar with medicine. And some courses are already co-delivered with the Technical University of Delft.
While we are evolving our programmes, we must also work to be more diverse in our education, research and faculty – because bringing a wider range of voices to the table will also help to address the problems we see in the world. In particular, I want to affirm our School's commitment to end racism, and to express our support for the Black Lives Matter movement. In the new academic year, we will start a project to identify and combat racism (whether hidden or overt) in RSM's activities.
The School has managed to shift rapidly into online education, making a strong move into 'blended' learning that mixes digital and traditional classroom teaching. We are committed to developing our programmes further and to keep the good things we have learned during the past few months.
Our global alumni community attests to the quality of these programmes and to our collective response to the crisis. Over the past couple of years, thousands of alumni have offered their support to students and recent alumni on the MentorMe platform, which was just awarded a CASE Silver Award – since the start of the pandemic more than 1,000 of you have reached out on this platform to give invaluable advice to those who have been facing difficulties. It fills me with pride to see that in education, as much as in research, RSM continues to be a force for positive change in the world!